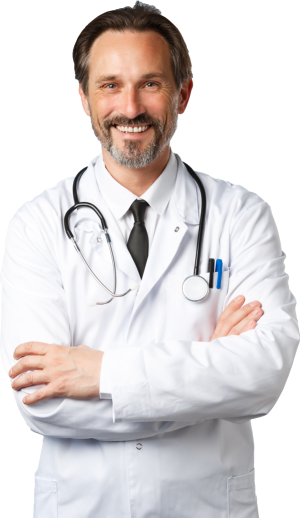 HELPING HEALTHCARE ORGANIZATIONS DELIVER VALUE AND OUTCOMES THROUGH DATA-DRIVEN DECISIONS
Value-based care has changed the conventional healthcare model of fee-for-service, necessitating healthcare providers to better understand the population in terms of risk, cost, and resource utilization and change the way they bill for care. Here, HealthEM.AI plays a key role in bridging the gap between healthcare providers & payers and the demand for value-based care.
While data analytics combines, cleanses, and provides a 360° view of patient data, AI and ML help predict the future.
These predictions better assist healthcare organizations in ensuring even patients with chronic illnesses adhere to their care plans and recovery regimes.
This helps improve the overall cost and quality of care while reducing admissions and re-admissions, ER visits, and more.
We ensure healthcare organizations take the right actions to enhance patient health while optimizing costs.
MISSION
To improve care delivery by simplifying data across all points of care, leveraging predictive analytics to empower healthcare leaders and providers to make better decisions, and ensuring healthcare organizations continue to improve patient health.
VISION
We accelerate healthcare data to inspire the very best care delivery so that everyone can live healthier and happier lives.
WHY CHOOSE HEALTHEM.AI ?
Led by data analytics professionals and healthcare industry leaders, HealthEM.AI uses AI/ML to enable data-driven decision-making for improved outcomes across the care continuum.
AI-Based Care Management Workflow
AI-Based Care Managment Workflow
Healthcare analytics enabling care management workflows such as transition of care, end of life, chronic care management.
Care 360
Analyze real-time risk stratification, proactive chronic cohort identification, predictive patient utilization, and SDoH interventions.
Specialized Offerings
Healthcare analytics on member retention, patient engagement, telehealth, new enrollee analytics and other out of the box analytics use cases.
Clinical and Non-Clinical Models
Clinical and Non-Clinical Models
Models to predict utilization such as hospital admissions, Emergency events and clinical cases such as diabetes, CAD etc. as well as non-clinical cases.
Explainable and Actionable AI
Explainable and Actionable AI
Understand the why behind every prediction, recommendation, and decision.
Cloud Based Platform
Platform built on Microsoft Azure Cloud environment with a scalable and adaptable computing infrastructure.
Intuitive Optimization Dashboards
Intuitive Optimization Dashboards
View healthcare data analytics and insights into high-cost chronic and reactive cohorts, LTC/SNF analytics, network leakage, etc.
Localized AI/ML Models
Identify risky patients and their contributing risk factors based on historical patient data and SDoH to ensure accurate and reliable predictions to make an impact.
A SUBSIDIARY OF TREDENCE INC.
Tredence is a data science and AI solutions provider, focused on enabling last-mile adoption of analytics, helping connect insights to action. HealthEM.AI deftly combines Tredence's strengths in data science and a vertical-first approach to impacting ROI.